Tina Turner, Senior Legal Assistant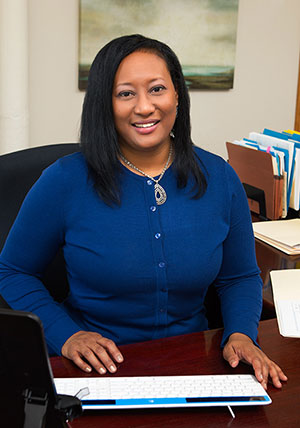 Tina holds a professional diploma in Legal Secretary Studies from Robert Morris College and has over 15 years experience as an immigration paralegal.
As the daughter of a Filipino immigrant, Tina finds immigration law to be very satisfying. "It's gratifying when you find out someone has received their green card, or you've helped them transition to a new life in the US. I think just the fulfillment after everything is said and done is good."
Tina is an extremely dedicated and thorough paralegal. Whether it's dealing with issues of confidentiality, cultivating open lines of communication between Navarre Law and the client, training her coworkers in any and all areas needed or simply being open to learning new things, Tina is a strong asset of the firm.
In her past, Tina has experienced the legal field to be one that is very formal. "Sometimes I feel like there is a wall between the attorney and the client." Tina says. "I have had relationships with clients before, but here (at Navarre) it's just a little different and I like that quality. It's more personal."
Before becoming an immigration legal professional, Tina was a design student. "I went to school for interior design for quite a few years. I was quite passionate about it, but once I started my family, I shifted gears to the legal field.
Three things you may not know about Tina:
• Just like her namesake, Tina Turner, she loves to sing.
• As a child, she dreamed of working as an aeronautical engineer for NASA.
• She cannot live without Pancit Bihon (a classic Filipino dish)
the way her mother makes it - with really thin rice noodles.
---