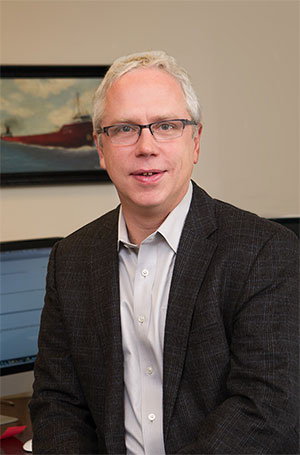 Stephen J. Navarre is the principal attorney of the Navarre Law Firm LLC. Established in 2005 and located in Chicago, the firm practices exclusively in the area of U.S. immigration and nationality law.

Steve earned his law degree from the Illinois Institute of Technology, Chicago-Kent College of Law. He also holds a BA degree from the University of Notre Dame and an MA degree in Medieval History from Indiana University. While pursuing his PhD degree, Steve anticipated a life of researching dusty European archives and teaching medieval survey courses to bored undergrads. Then he crossed paths with the world of immigration law – and never looked back. Steve has been working on the field of immigration law since 1990.

Steve is a past chair of the Chicago Chapter of the American Immigration Lawyers Association (AILA) and former member of the AILA National Board of Governors. He has served and continues to serve on numerous association committees engaged in policy development and government agency liaison. Steve is a frequent speaker on immigration issues at bar association, trade association and immigration law conferences and programs. He's also the author of several published articles in the field. Steve is named as a leading global corporate immigration attorney in the International Who's Who of Business Lawyers. He is a recipient of the Joseph Minsky Beacon of Light Award from the AILA Chicago Chapter for outstanding work in mentoring young lawyers.
Among colleagues and clients alike, Steve is known for his approachable manner as an attorney and willingness to take the time to explain complex legal issues. "I have ten years of experience working in restaurants. I think it taught me the value of customer service. I also think it is important in each case to take the time to explain the issues to the client and why I think a particular legal strategy is the best option. Keeping the client involved makes for a better working relationship and a more satisfying experience for them."

Four things you may not know about Steve:
• Once worked in a plant making oil field drilling pipe and can explain the quench
and temper process.
• Enjoys cooking and is proud of his seafood gumbo and bourbon turkey.
• Plays piano and guitar – not at the same time.
• Does the New York Times crossword puzzle religiously.
---