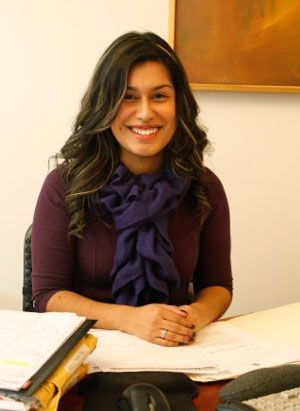 Yanira studies online coursework at Liberty University, Virginia and is fluent in Spanish both written and in translation.
Working at the Navarre law firm, Yanira tirelessly answers the phones, assists with odd cases and meets and greets visitors. Steve calls her the Director of First Impressions because she makes a visit or calls from a newcomer a truly comfortable experience.
Going into the Navy in the middle of her freshman year in college was a bold move. "For me, it was restrictive – but I needed that," Yanira says. "I feel I learned a lot about how to respect people and how to be committed. It changed me all around, so I embraced it. I liked it. It was one of the best things I have done."
Yanira also continues her education toward a BS in Psychology - Christian Counseling. Her hopes of becoming a young women's counselor in a correctional facility remain her goal. In the meantime, helping others achieve immigration objectives feels very rewarding to her. She thinks it may be a skill she'll need moving forward.
And what has been her greatest moment so far? "When I graduated from boot camp!" She says. "Since I was injured during boot camp, it took me a much longer time to finish. It was hard – but a true accomplishment. My family was very proud."
Three things you may not know about Yanira:
• She's a Naval veteran and can load ammunition into an aircraft carrier.
• Has traveled to Costa Rica as a missionary.
• Aspires someday to learn to play the violin.
---